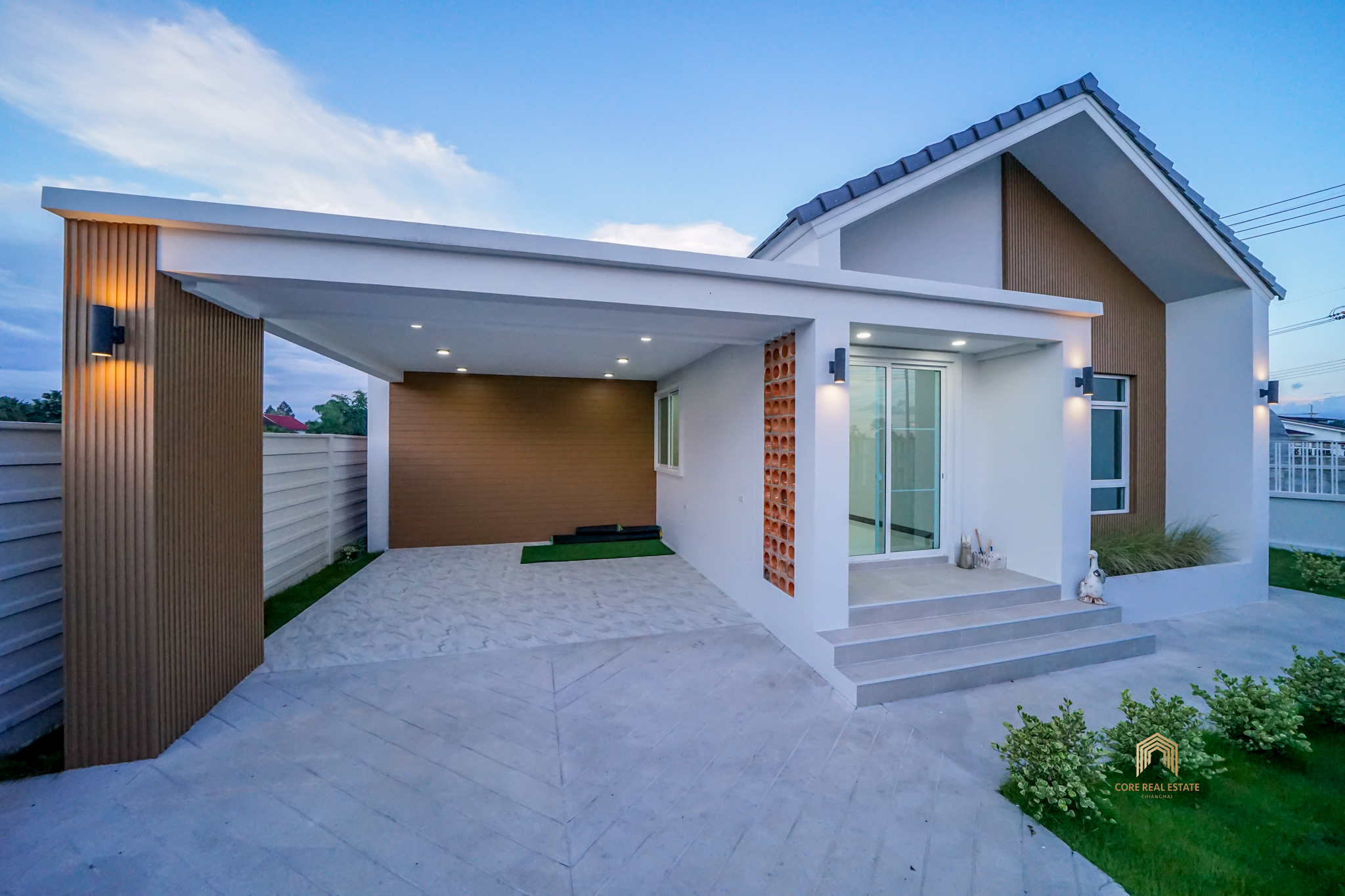 126 Sq.M. Area

3 Bedrooms

2 Bathrooms

2 Parking
| | |
| --- | --- |
| | House |
| | Sale |
| | 3,790,000฿ |
| | Yes |
| | 126 Sq.M. |
| | 68 Sq.W. |
| | |
| | Maejo - Sansai Road |
| | Pa Phai |
| | San Sai |
| | |
| --- | --- |
| | 1214 |
| | HS-B 135 |
| | 3 |
| | 2 |
| | 1 |
| | 2 |
| | 1 |
| | 1 |
| | |
| --- | --- |
| | Maejo University |
| | มหาวิทยาลัยแม่โจ้ |
| | Homepro (Sansai Branch) |
| | โฮมโปร (สาขา สันทราย) |
| | Pa Muad Market |
| | ตลาดป่าเหมือด |
- Luxury House Style Nordic for Sale with Garden ,Sansai Chiangmai.
- This Stylish residence is nestled on a peaceful location, farm and mountain view. Nordic house is a unique house. Feel relaxed with warm tones. Every room has a ceiling height of 3 meters and a wide living room and bathroom.
- This house comes complete with one living room, a welcoming kitchen and dining area. Visit the house and you will know it is the right ones for you.
- Free Transfer Fee
- Garden
- Kitchen Counter Build in.
- Large water tank
- Automatic barrier gate
Located nearby
- 8 minutes from Mae Jo University
- 25 minutes from Central Festival Chiang mai.
- 5 minutes from Market
Automatic Sliding Door Systems